Epilog in media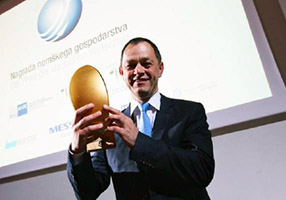 FINANCE, newspaper and website, number 80, thursday, April 23th, 2015

There Is No Better Business Reference than a German Reference

"For us, the German Economy Award is the ultimate reference!" stated Damjan Širca …

Read the whole article in PDF format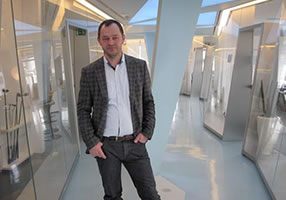 FINANCE, newspaper and website, number 50, wednwsday, March 12th, 2014

Epilog's Software Solutions Target Russia

The warehouse management software provider from Ljubljana is already fully booked for this year …

Read the whole article in PDF format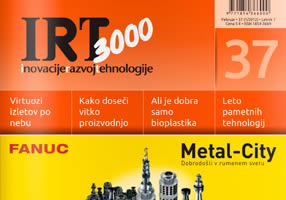 IRT 3000
, magazine, number 37, February
2012
Cutting Optimisation with the Atlas CutITsmart System

Epilog, d. o. o., from Ljubljana has implemented cutting material optimisation for the Swiss company Agta Record with the CutITsmart software solution, which has been built into their AtlasWMS warehouse management system. The aim of the optimisation project for the cutting of long aluminium profiles in the intermediate goods warehouse was to achieve a 3% saving in material with an unchanged speed of operation performance and system accessibility …

Read the whole article in PDF format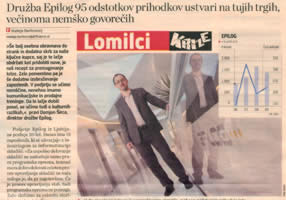 FINANCE, newspaper, friday, November 5th, 2010

Software That Competes in Foreign Markets

Epilog generates 95% of its revenue in foreign, mainly German–speaking markets …

Read the whole article in PDF format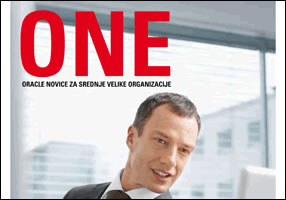 ORACLE ONE, number 8, 2010

AtlasWMS — Everything in its Place

We took the requirements of contemporary logistics into account and summed them up in a modern warehouse management system called AtlasWMS (Warehouse Management System).

Oracle Standard Edition One lies at the core of AtlasWMS. The use of integrated Oracle functions enables it to be fast, robust and reliable, while also ensuring a high–level of data safety which is crucial for a warehouse.

Read the whole article in PDF format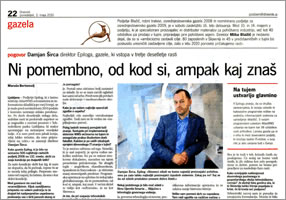 POSLOVNI DNEVNIK, DNEVNIK magazine supplement, May 3rd, 2010

Where you come from is not important, what matters is what you know

Epilog, a company using its own solution AtlasWMS for the automation and informatisation of warehouses all around Europe embarked on a radical style changeover just before the new year of 2010. After two decades of hard work, stable growth and business success, the company rewarded itself with new premises in the Technology Park Ljubljana that are slightly reminiscent of the interior of a space ship. "If previously we were riding a horse, we can now say that we are ready for take–off," laughs Damjan Širca, the Director of Epilog.

Read the whole article in PDF format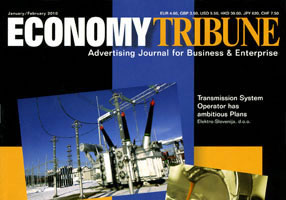 ECONOMY TRIBUNE magazine, January / February 2010

Optimising Warehouse Management

Epilog d.o.o., the Slovenian software innovator, has successfully optimised countless warehouse processes across Europe. Using the cutting–edge warehouse management and material flow (MFS) software AtlasWMS, companies can ensure the smooth and efficient workflow in automated and manual logistics environments.

Read the whole article in PDF format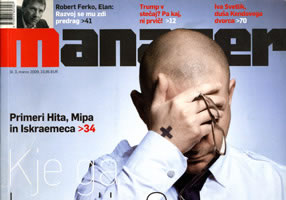 MANAGER magazine No. 3, March 2009

When We Breathe Soul into a Warehouse

With the right software, the same team and the same mechanics can achieve more.
The LCD screen in a meeting room at the Epilog company shows a computer animation of operations in an automated warehouse. Robotic hands move the goods to and from. "What we are looking at is a real–time operation. This is exactly what is going on now in a warehouse with our IT system for warehouse management, AtlasWMS (Warehouse Management System)" explains Damjan Širca, the Director of Epilog …

Read the whole article in PDF format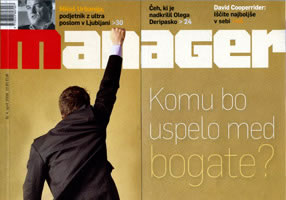 MANAGER magazine No. 4, April 2008

A Good Product in the Right Place at the Right Time

In a survey on logistics and distribution, also briefly presented in our Consultant supplement, the highest ranking tool in terms of practicability was applications for managing warehouse operations in real time. Even 84% of US companies participating in this survey are already using them, while 11% are planning to upgrade such systems. Mobile applications also ranked high on the list — in the USA mobile applications in the fields of logistics and distribution are used by all retail companies participating in the survey.

Read the whole article in PDF format