Why
Atlas WMS?
Easy integration
with other systems
Atlas WMS works independently, but also enables integration with any ERP system or other subordinate system (SAP, Navision, Dynamics, Infor, etc.) into a single integrated system.
Adapted
to your needs
Everything but the client's requests can be standardised. Atlas solutions provide many functionalities that can be additionally adapted to your specific needs at any time.
Customer
care
We ensure excellent support, offer pro-active care of your system, and spread knowledge about it amongst your employees. Our call centre is available to you 24 hours a day, seven days a week, every day of the year.

Excellent
user experience
Atlas WMS is more than just a software solution; it is our philosophy and commitment to providing a great user experience together with you. That is why we have approached the development of the new Atlas WMS generation with a well-considered and in-depth analysis of user needs in order to make the use of the system simple and efficient.
Optimised
processes
Atlas solutions are designed to offer well-thought-out optimisation and automation of warehouse processes. They are the result of our team's domain knowledge and many years of experience in the implementation of logistics information solutions in various industries around the world.
We are trusted
partners of: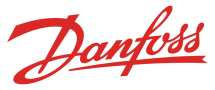 Warehouse management meeting
contemporary logistics requirements

Collect even larger amounts of relevant data and make it easier to take key decisions with visualisation, analytics, forecasting (AI) and displays of relevant real-time information (reports).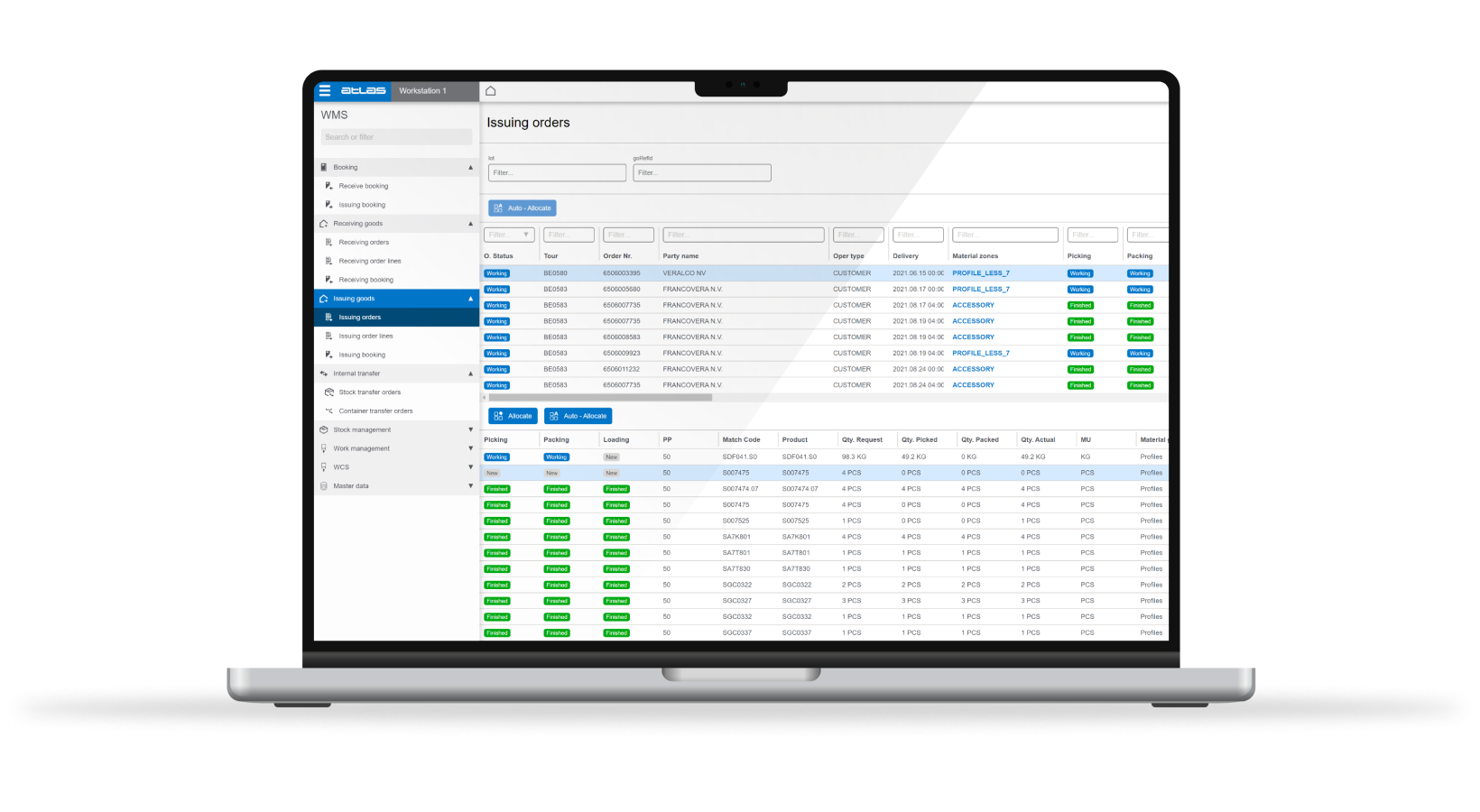 The mobile version ensures easy completion of user tasks and reduces the possibility of errors to a minimum. The application works on all devices with Internet access (Android, iOS, etc.). On RF terminals it works independently of the Android version – the latest browser version suffices. The application is directly connected to the Atlas web server and is automatically updated without restarting.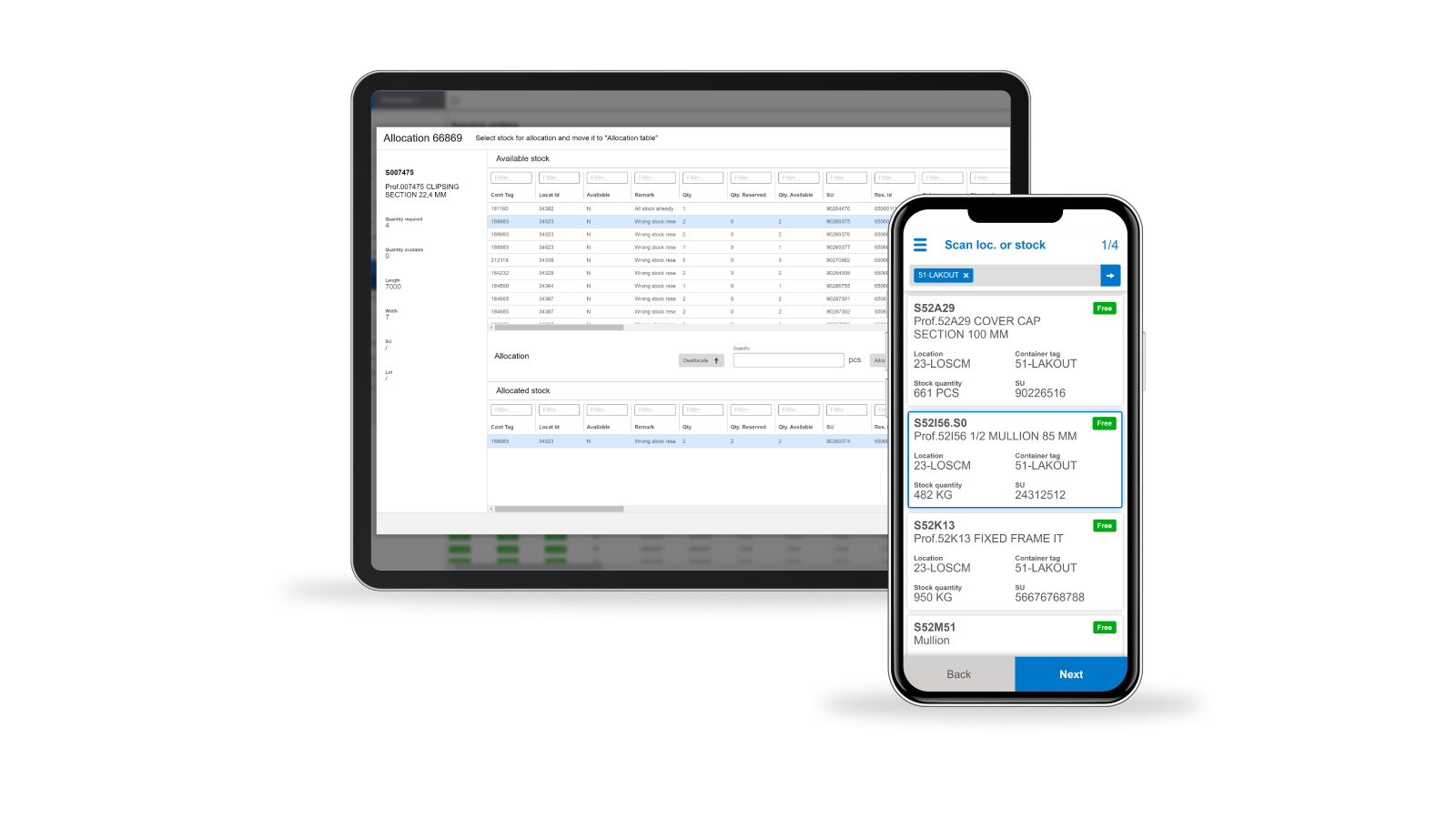 Improve your information security by using a system based on verified web technologies and compliant with ISO 27001. This will provide you with regular security updates, long-term support, and faster and easier upgrades.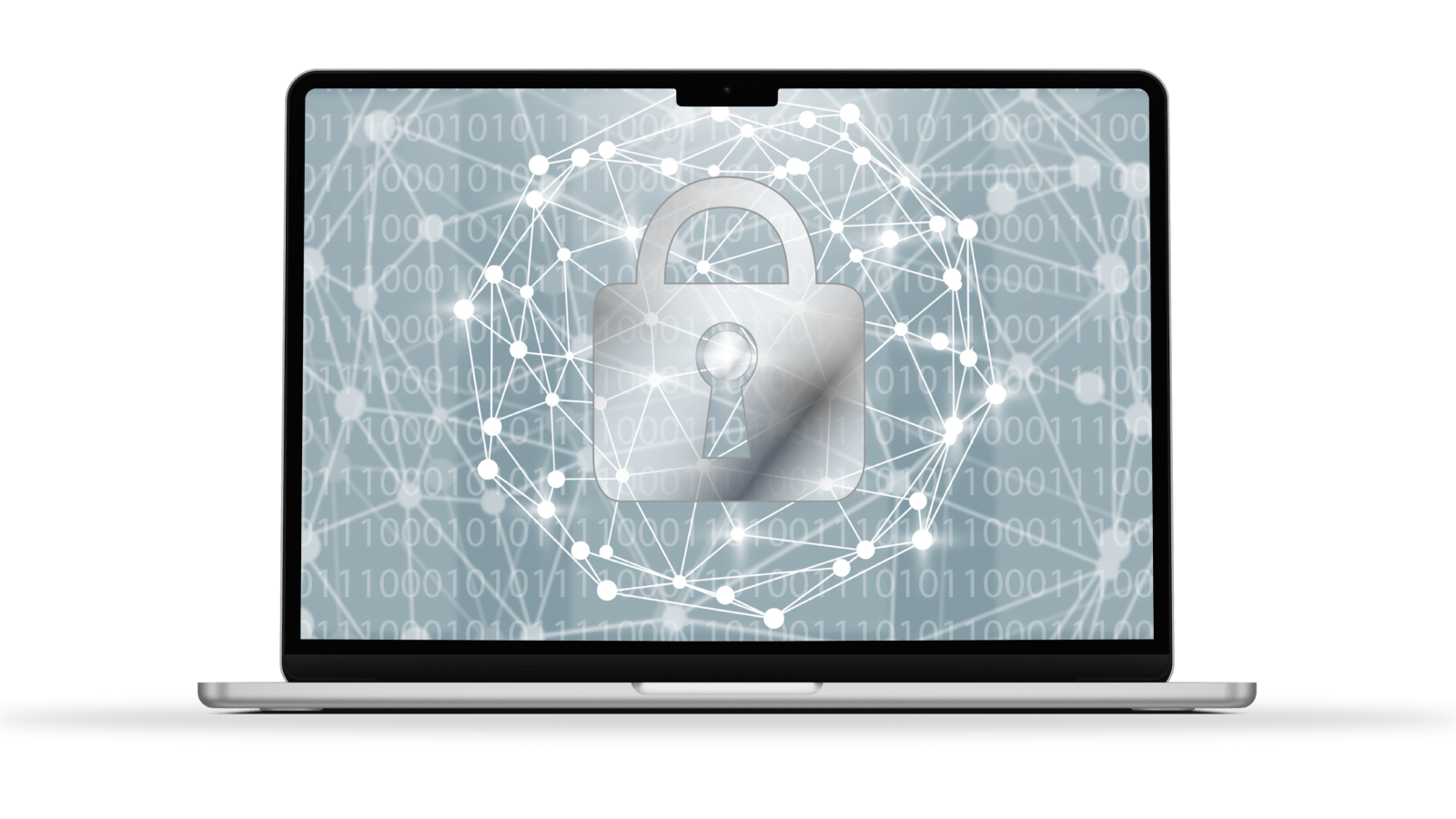 Atlas WMS features
100 % traceability
Atlas WMS records all stock movements and ensures 100% traceability from receiving to shipment. Thanks to 100% coverage of all goods transactions and overall reports enables you at any time to find out WHO changed what stock, WHEN this was done, WHAT happened, WHAT was changed (quantity, type of goods, batch/lot), WHERE (at what point) and HOW (transaction type).
Keeping stock in many units of measurement
Would you like to receive goods in kilograms and ship them in metres or pieces? No problem. Atlas WMS seamlessly converts all measurement units. It also keeps stock in different units of measure and thus avoids discrepancies between converted theoretical quantities and real ones.
WCS — support of automated transport systems
Atlas WMS has a built-in WCS (Warehouse Control System) subsystem that coordinates individual automated devices (high-rack lifts, conveyor belts, robot manipulators, AGVs, etc.) in such a way that the right material is brought to the warehouse picker in time (following the "goods-to-person" principle).
Forward thinking logistics
Right on time is the best time! Atlas WMS thinks about the next movements of transport units well in advance so that transport orders are ready even before they are needed and there is no waiting for the computation of the next movement. Thus much higher throughput can be achieved even with the existing transport equipment.
Advanced reservation management
Atlas WMS can automatically reserve goods to be shipped. This reliably ensures logistic policies such as FIFO and FEFO, or any other. FIFO/FEFO policy quickly clears space for new shipments and enables best shipping sequences.
Production processes
in the warehouse
The latest trends require production processes also in the warehouse environment, such as value- added services, cutting, confectioning, repackaging, etc. Atlas WMS supports such processes and integrates them into a single system.
Advantages of
the Altas WMS solution
100

%
automated processes
We have helped the Swedish company Sandvik complete the automation of their long-materials warehouse, where the cutting of materials also takes place. Atlas WMS makes sure that the cassettes with the material are taken to automated saws, where robot manipulators place it on the saws, while advanced algorithms and artificial intelligence ensure that orders are automatically distributed among the saws to ensure optimal utilisation. 
More
100

%
higher productivity
In Veka plc we increased the output of their high-rack warehouse through automated optimisation from an average of 43 cycles per hour to 60–70 cycles per hour. The next aim is to increase the output to 100 cycles per hour. At the same time, this also increased the daily number of empty locations (capacity) in their warehouse.
More
0
min-downtime at go-live
In Laško Union Brewery, we implemented Atlas WMS in their automated warehouse. During implementation, the production was not allowed to stop even for a moment. After simulator testing and then going live during weekends and holidays, the new software was successfully put into operation without halting the production process.
More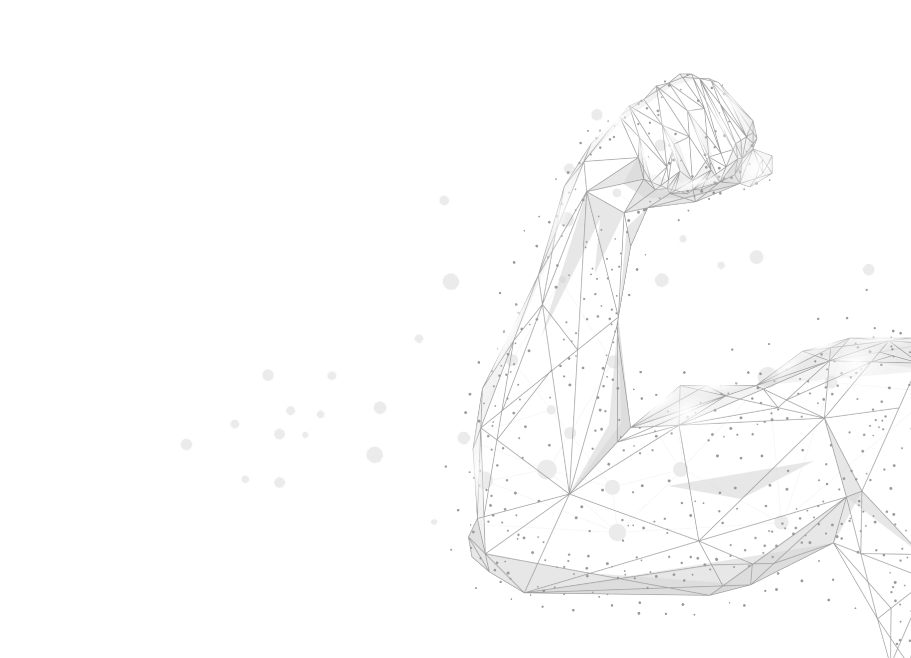 Simple
5-Step Implementation
The correct choice of an appropriate solution for internal logistics management is of crucial importance for the competitiveness, responsiveness and achievement of key performance indicators of a company. Therefore, the capacities and needs must firstly be correctly assessed, along with the benefits of choosing one and/or another solution for the company.
Everything starts in the organisation, so we first try to find out what you actually need. Our goal is not to offer our software at any cost for problems that could be automatically eliminated merely by improving the organisation.
On the basis of joint workshops, we prepare functional specifications that serve as a basis for the continuation of the project. In this phase, we focus particularly on the link with your ERP system, listen carefully to all of your requests, and tailor the solution to your needs.
In this phase, the required functionalities are implemented, testing is carried out by checking functional specifications, and any errors are eliminated.
The system is installed and put into operation. Any "teething problems" in the newly launched system are eliminated and the knowledge required for its management is imparted to users according to the learning by doing principle.
We are always by your side. With pro-active maintenance, we reduce the possibility of IT system downtime. If a failure does occur, however, regardless of the cause, our support team is available 24/7 for efficient problem-solving.
Our clients'
success stories

"When I joined the dairy company Ljubljanske Mlekarne in August 2022 as Director of Supply Chains, activities related to the upgrade of the Atlas WMS information system were already underway and the cooperation of teams on both sides was already well established. In order to gain a quick insight into the course of the project, I met only once with Damjan Širca, CEO of Epilog, and their Project Manager, Žarko Sebastijan. They presented their views on the progress of the project and pointed out the potential challenges of a go-live upgrade. Despite the complexity of the project and the limited time window for testing (only at weekends and during certain hours, when production processes would have to be adjusted), the dedicated Epilog team completed the upgrade without any major challenges and within the agreed time. I would like to thank their entire team for the state-of-the-art upgrade implementation."
More
general.less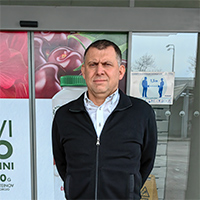 Tadej Pojbič
Supply Chain Director

"It is always a concern when choosing a supplier to embark on a long term partnership. Our concerns have been laid to rest as the Epilog team have proven to have an excellent understanding of warehouse operations, a "can do" attitude and show innovative problem solving, the ability to understand operational requirements but also deliver more than required. They were very supportive, patient and resourceful throughout the entire process. Last but not least: they were quickly able to adapt to Sapa's way of working.
Since Atlas WMS is implemented we have seen a benefit in stock accuracy, material flow has improved significantly, as well as stock accuracy at location level. We now have a system in place that will support Sapa in its growth aspirations!"
More
general.less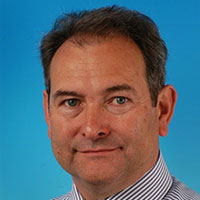 Nigel Eley
Operations Director, Sapa Building Systems

"I found the Epilog team to be very professional from the outset of the project and throughout our discussions, resulting in a proposal and the delivery/implementation of the project. The team did everything necessary and more to make sure that the project was a success. Soon after arriving in Burnley, they understood what our products are about and what our customers expected from us in the delivery of products.
The aim of the project in our factory was to increase our output on the Highbay from an average 43 cycles per hour to a 60 - 70 cycles per hour target. This has been delivered, and we are delighted with the result – and we are already working together on a project aimed at increasing the output towards 100 cycles per hour.
In a partner, this was what we were looking for more than anything else – to have a partner we could cooperate with and evolve our system over many years to come.
There has been a major positive change for our staff as a result of the completion of this project: they now do not need to work a night shift as we can do the work in two shifts only.
Therefore, a big thank you goes to all the staff at Epilog, you should be very proud of your team, their ability and commitment is second to none.
We at the VEKA UK GROUP are looking forward to working with you for many years to come."
More
general.less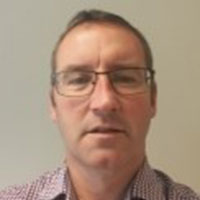 Pat Parry
Head Of Logistics, Veka plc

"The main challenge in goods transport optimisation was how to set up a system for the long run that will enable the greatest possible flexibility in transport and the best possible reduction of transport costs. The development of IT and smart technology led us to think about a solution that would save time in making the tour plans while also incorporating our "brain and desires". In other words, it would adapt the programme to such an extent that it would take account of our requirements regarding restricting deliveries, on the one hand, and statistical data, on the other.
In cooperation with Epilog, we have developed a solution making our disposition faster and more cost efficient. We have included all of our requirements and restrictions in it. Thus, we now only need to import the desired orders into the programme, which then, on the basis of optimisation algorithms, creates the best possible tour plan. The tour plan is then "manually" adapted only to the extent that it truly becomes the optimal solution for us.
Even though the work in the department has remained the same, the solution has met all of our expectations. The key added value is the cost optimisation of goods export and time savings in making tour plans.
Both in the development phase and now with any necessary support, the cooperation with Epilog has always been appropriate."
More
general.less
Matic Pilko
Warehouse Section Manager

"In the four short months of our cooperation with Epilog, we have seen a substantial improvement in our stock controls. We are now not only able to see how many kilograms we have in stock, but also what they mean in terms of number of pieces and dimensions. In the past, our warehouse operators needed to have a good personal understanding of where each product was located in order to find it; with Atlas WMS we have the exact location of each piece of stock, considerably reducing the time needed to find any product.
Additionally, support has been phenomenal and we receive prompt help with any issue we encounter.
We see a bright future with Atlas WMS helping us to automate processes, improve lead times with customers, and improve our inter-warehouses logistics."
More
general.less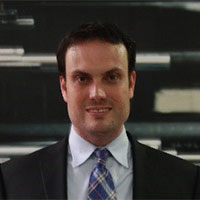 David Levinson
Administrative Director, Aceros Levinson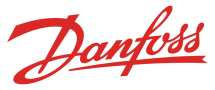 "As a contemporary warehouse management system, Atlas is a step forward in the development of logistics that was launched with the implementation of minicad. The system represents the centre of all processes carried out in internal logistics and is at the same time a good foundation for its further development. By connecting it to the MES system in production, we gained better control over material flows in our warehouses and production. From now on, we are no longer dependent on paper information in internal logistics, as the systems interact themselves and send each other data. The project's timeline was very optimistic and many staff members from different departments of Trata were involved in its realisation. Particular mention should be made of the exceptional work done by the guys from the logistics department, who showed a high level of commitment and drive in introducing a change as large as the new IT system."
More
general.less
Martin Štular
Logistics Technologist, Danfoss Trata

"Atlas WMS is the heart of our warehouse. It ensures the automatic flow of pallets from production to the high-rack warehouse, and from the warehouse to the dispatch routes. Several departments depend on the smooth operation of the system, from production and warehousing to transport.
Advances in technology and other changes encouraged us to upgrade the existing Atlas WMS. We tackled the upgrade carefully, preparing thoroughly and carrying out extensive preliminary testing. The implementation went smoothly and the customers for our Ljubljanske Mlekarne dairy products had no idea that major changes were taking place in our warehouse.
With the new version of Atlas WMS, we have gained a number of possibilities for upgrades and improvements that will enhance the quality of our customer service and make work easier for our employees.
Through our longstanding successful collaboration, we have developed a genuine partnership with Epilog. We appreciate Epilog's professionalism, reliability and proactive stance. We are delighted to be able to cooperate with top experts in their field and I believe that we will soon implement another project together."
More
general.less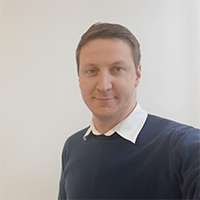 David Predovnik
Head of Warehouse Management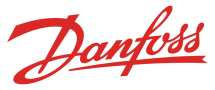 "The Atlas system gives us a much better overview of the material flow, covering all logistics workplaces. Thanks to Atlas we don't need paper-based operation any longer, as all information flows between systems are in digital form. It is a very good tool for me as the Head of Internal Logistics, because now I have a much better overview of the work carried out in logistics. When necessary, I can reassign workers to workplaces with a greater workload. It is easier to plan my colleagues' days off, too, as Atlas provides an overview of the workload per workplace per day. I would like to commend all of the logistics staff for their commitment and enthusiasm in the process of introducing the new system. This was a major step for us. I am convinced it was a step in the right direction."
More
general.less
Miladin Gašič
Head of Internal Logistics, Danfoss Trata

"Working with Epilog was a beneficial experience. They helped us to redefine and critically assess our own processes, and we received excellent support from the implementation team before, during and after go-live.
We wanted a way to simplify the management of all of the different departments. The goal was to have an easy-to-use WMS for the operators. Epilog achieved this goal by developing a very intuitive warehouse management system with clear and simple menus/screens. Their solution completely met our expectations.
The simplicity of Atlas WMS made it a lot easier to train multiple users, who now completely understand every aspect of Atlas. This enables us to spread the workload, thus making it easier to manage our operation. Other advantages of Atlas WMS are:
pictures of the products can be read by scanners,
container registration facilitates our skip management,
live tracking of stock movements,
user-handling for picking operators is faster than with the previous operating system,
good traceability."
More
general.less
Martens Kevin
Warehouse Supervisor, Hydro Building Systems Belgium NV
Frequently
asked questions (FAQ)
Yes, it is possible for only one workstation or hand-held terminal to use Atlas WMS Gen5, while the others continue to use Atlas WMS Gen 4. It fully adapts to your needs.
The WebVis module, as part of Atlas WMS, is an online warehouse visualisation module that shows the logical status of devices, locations and transport units (pallets). It provides warehouse operators with data that help them to successfully control the system and to detect and correct potential errors in a timely manner.
Yes, Quality Control is part of Atlas WMS, which is designed to check the quality of the material. In the application, users select the material for which they wish to perform the quality control and then enter the results of the control and, if necessary, record any complaints about the product.
Tandem Display is an Atlas WMS module that allows data to be shown on multiple displays at the same time. For example, when working with a hand-held RF terminal, driving a forklift, or on a large display.
Atlas WMS does not allow similar materials to be stored in the same location on the basis of typical criteria related to the shape and size of the material:
materials of different shapes can be stored together even if there are only small differences in size;
materials of the same shape can only be stored together if there is a significant difference in size.