How Can the Number of Picks per Hour Be Increased?
03. 09. 2018
The automated selection of stock and workstations for the issuing of goods can help to efficiently optimise work operations or picking per time unit. An additional benefit of this is more free space in the racks for new stock.
When issuing goods from a warehouse, we need to pick the stock that complies with the conditions stated in the issuing order. As several items of stock may be appropriate, we must try to optimise our selection for a particular issuing order within the scope of the appropriate stock.
In optimising the outgoing stock, we take account of two criteria:
maximising the number of work operations, i.e., picks, in a certain time unit;
"cleaning" of stock in racks or creating as much empty space as possible for new stock.
Although the user can select the stock and work stations manually, this usually means more time is required for picking and the possibility of (human) error is increased. Automatic optimisation is much more efficient, as it helps us to:
optimise stock selection and determine the sequence of work operations;
reorganise stock in the warehouse (selected stock can be moved closer to workstations);
optimise the choice of workstations.
A 50% increase in the number of operations performed per hour
How did we tackle automatic optimisation in a specific case? The client was using an automated high-rack warehouse in which automated lifts moved the stock from workstations to racks and from racks to workstations, performing an average of 43 work operations per hour. Our goal was to use automatic optimisation to increase the number of operations performed, while also daily increasing the number of newly emptied spaces in the high-rack warehouse.
An additional advantage of a solution that automatically selects stock and workstations is that it also takes account of time "waves" of issuing orders, when the issuing of goods takes place at the same time.
What were the benefits of the implementation of this solution for our client? The number of work operations per hour increased to more than 60, while the number of newly emptied spaces in racks also increased. Together with our client, we are already working on new improvements and optimisation that will further improve these results. See for yourself.
"I found the Epilog team to be very professional from the outset of the project and throughout our discussions, resulting in a proposal and the delivery/implementation of the project. The team did everything necessary and more to make sure that the project was a success. Soon after arriving in Burnley, they understood what our products are about and what our customers expected from us in the delivery of products.
The aim of the project in our factory was to increase our output on the Highbay from an average 43 cycles per hour to a 60 - 70 cycles per hour target. This has been delivered, and we are delighted with the result – and we are already working together on a project aimed at increasing the output towards 100 cycles per hour. In a partner, this was what we were looking for more than anything else – to have a partner we could cooperate with and evolve our system over many years to come.
There has been a major positive change for our staff as a result of the completion of this project: they now do not need to work a night shift as we can do the work in two shifts only.
Therefore, a big thank you goes to all the staff at Epilog, you should be very proud of your team, their ability and commitment is second to none.
We at the VEKA UK GROUP are looking forward to working with you for many years to come." Pat Parry, Head Of Logistics, Veka plc
Would you like to find out more?
For additional information contact us.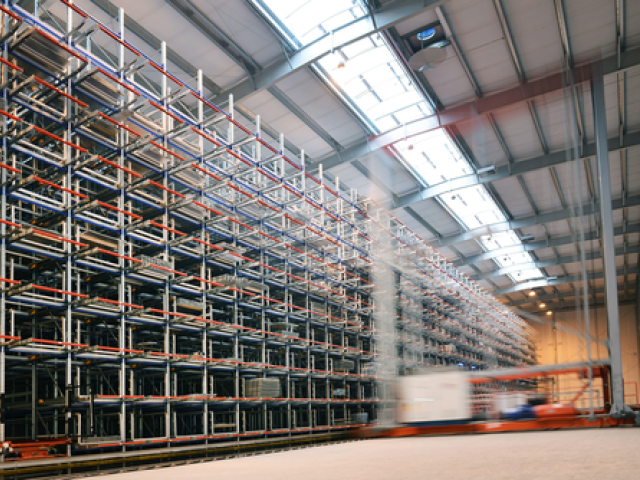 Back