We create
success stories
Ever since 1990, we have been creating inspiring stories that help companies around the world optimise their logistics processes. These are stories of growth, trust and cooperation. 

Optimal
Goods Distribution
Hofer supplies their shops in Slovenia from their central warehouse in Lukovica, where we have implemented an adapted Atlas DPS solution. Using this solution, Hofer has simplified and shortened planning time, decreased the number of vehicles needed, increased vehicle load utilisation to 95%, improved the punctuality of deliveries, and ensured a better overview of costs. 

"The main challenge in goods transport optimisation was how to set up a system for the long run that will enable the greatest possible flexibility in transport and the best possible reduction of transport costs. The development of IT and smart technology led us to think about a solution that would save time in making the tour plans while also incorporating our "brain and desires". In other words, it would adapt the programme to such an extent that it would take account of our requirements regarding restricting deliveries, on the one hand, and statistical data, on the other.
In cooperation with Epilog, we have developed a solution making our disposition faster and more cost efficient. We have included all of our requirements and restrictions in it. Thus, we now only need to import the desired orders into the programme, which then, on the basis of optimisation algorithms, creates the best possible tour plan. The tour plan is then "manually" adapted only to the extent that it truly becomes the optimal solution for us.
Even though the work in the department has remained the same, the solution has met all of our expectations. The key added value is the cost optimisation of goods export and time savings in making tour plans.
Both in the development phase and now with any necessary support, the cooperation with Epilog has always been appropriate."
More
Less
Matic Pilko
Warehouse Section Manager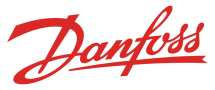 "As a contemporary warehouse management system, Atlas is a step forward in the development of logistics that was launched with the implementation of minicad. The system represents the centre of all processes carried out in internal logistics and is at the same time a good foundation for its further development. By connecting it to the MES system in production, we gained better control over material flows in our warehouses and production. From now on, we are no longer dependent on paper information in internal logistics, as the systems interact themselves and send each other data. The project's timeline was very optimistic and many staff members from different departments of Trata were involved in its realisation. Particular mention should be made of the exceptional work done by the guys from the logistics department, who showed a high level of commitment and drive in introducing a change as large as the new IT system."
More
Less
Martin Štular
Logistics Technologist, Danfoss Trata
"Epilog is very easy to do business with, very informal. I have never had problems that they have not been able to solve for me. What I cherish the most is that they are always available for discussion. When I need help, there is always someone there. It is so easy to have a good discussion.
The product is very easy to learn and use, it is operator-friendly and possible to modify, it has a flexible configuration and can be adapted even years after the initial installation. New ideas can always be built in, without major problems.
Their support simply fits into the category: "the best". Their service is one of the quickest I know – most of the problems are solved in less than half an hour. They have ideas, and they see solutions, not problems."
More
Less
Staffan Thureson
Warehouse Manager, Valbruna Nordic AB

"It is always a concern when choosing a supplier to embark on a long term partnership. Our concerns have been laid to rest as the Epilog team have proven to have an excellent understanding of warehouse operations, a "can do" attitude and show innovative problem solving, the ability to understand operational requirements but also deliver more than required. They were very supportive, patient and resourceful throughout the entire process. Last but not least: they were quickly able to adapt to Sapa's way of working.
Since Atlas WMS is implemented we have seen a benefit in stock accuracy, material flow has improved significantly, as well as stock accuracy at location level. We now have a system in place that will support Sapa in its growth aspirations!"
More
Less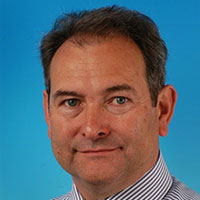 Nigel Eley
Operations Director, Sapa Building Systems
"I am genuinely thrilled about the upgraded Atlas and the new features it enables. With this software we can now manipulate the RF terminals significantly faster, and even Atlas itself is faster. The "multi select" function hit the nail on the head. With only two clicks we can now perform the "entire operation" – mark specific orders, allocate priorities and allocate them to specific RF terminals. This used to take much more time and above all a lot of clicking.
The upgraded Atlas also offers us a multitude of other new features, such as: reserving the warehousing order for a specific RF terminal, specifying which warehousing orders should go straight to ADP, limiting the number of items for each RF terminal separately, and automatically allocating supplementary orders to the forklift driver to his RF terminal for the material in upper positions that is inaccessible for the picking staff – in this way, the picking staff do not need to wait for the goods anymore, as the goods are already ready waiting for them. There are many other small new features that mean a lot in business.
Special thanks go to the project leader Matej Stipič and his team, who have listened to us, accommodated our wishes and adapted Atlas to our needs."
More
Less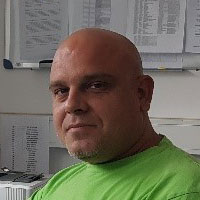 Dalibor Jandrić
Head of Logistics, ExtraLux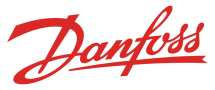 "The Atlas system gives us a much better overview of the material flow, covering all logistics workplaces. Thanks to Atlas we don't need paper-based operation any longer, as all information flows between systems are in digital form. It is a very good tool for me as the Head of Internal Logistics, because now I have a much better overview of the work carried out in logistics. When necessary, I can reassign workers to workplaces with a greater workload. It is easier to plan my colleagues' days off, too, as Atlas provides an overview of the workload per workplace per day. I would like to commend all of the logistics staff for their commitment and enthusiasm in the process of introducing the new system. This was a major step for us. I am convinced it was a step in the right direction."
More
Less
Miladin Gašič
Head of Internal Logistics, Danfoss Trata

"I found the Epilog team to be very professional from the outset of the project and throughout our discussions, resulting in a proposal and the delivery/implementation of the project. The team did everything necessary and more to make sure that the project was a success. Soon after arriving in Burnley, they understood what our products are about and what our customers expected from us in the delivery of products.
The aim of the project in our factory was to increase our output on the Highbay from an average 43 cycles per hour to a 60 - 70 cycles per hour target. This has been delivered, and we are delighted with the result – and we are already working together on a project aimed at increasing the output towards 100 cycles per hour.
In a partner, this was what we were looking for more than anything else – to have a partner we could cooperate with and evolve our system over many years to come.
There has been a major positive change for our staff as a result of the completion of this project: they now do not need to work a night shift as we can do the work in two shifts only.
Therefore, a big thank you goes to all the staff at Epilog, you should be very proud of your team, their ability and commitment is second to none.
We at the VEKA UK GROUP are looking forward to working with you for many years to come."
More
Less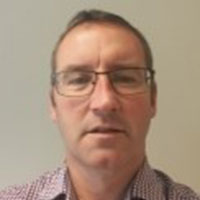 Pat Parry
Head Of Logistics, Veka plc

"Working with Epilog was a beneficial experience. They helped us to redefine and critically assess our own processes, and we received excellent support from the implementation team before, during and after go-live.
We wanted a way to simplify the management of all of the different departments. The goal was to have an easy-to-use WMS for the operators. Epilog achieved this goal by developing a very intuitive warehouse management system with clear and simple menus/screens. Their solution completely met our expectations.
The simplicity of Atlas WMS made it a lot easier to train multiple users, who now completely understand every aspect of Atlas. This enables us to spread the workload, thus making it easier to manage our operation. Other advantages of Atlas WMS are:
pictures of the products can be read by scanners,
container registration facilitates our skip management,
live tracking of stock movements,
user-handling for picking operators is faster than with the previous operating system,
good traceability."
More
Less
Martens Kevin
Warehouse Supervisor, Hydro Building Systems Belgium NV

"In the four short months of our cooperation with Epilog, we have seen a substantial improvement in our stock controls. We are now not only able to see how many kilograms we have in stock, but also what they mean in terms of number of pieces and dimensions. In the past, our warehouse operators needed to have a good personal understanding of where each product was located in order to find it; with Atlas WMS we have the exact location of each piece of stock, considerably reducing the time needed to find any product.
Additionally, support has been phenomenal and we receive prompt help with any issue we encounter.
We see a bright future with Atlas WMS helping us to automate processes, improve lead times with customers, and improve our inter-warehouses logistics."
More
Less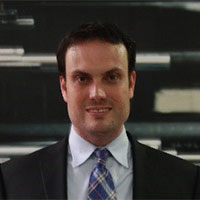 David Levinson
Administrative Director, Aceros Levinson
Every story
has its
Epilog
If your needs and requirements are unique, you are in the right place. The development of tailor-made solutions and 30 years of experience with their integration in the most diverse industries ensures that we have the right solution for you too.