38 Exceptional Projects in Barely 24 Hours
24. 05. 2022
In mid-May, after a two-year break, DragonHack, a 24-hour student hackathon, returned to the Faculty of Computer and Information Science in Ljubljana, Slovenia. We saw 38 exceptional and excellent ideas, had a lot of fun and kindled new friendships and business opportunities.
DragonHack is back in great style! After two years of only meeting online, we were again able to socialise in person and fill each other with positive energy.
To create something new, innovative, mind-blowing, useful, interesting … and have fun while doing it was ample motivation for the more than 150 students who attended the 24-hour DragonHack on 14 and 15 May 2022. The hackathon was organised by the Association of Computer Scientists for the eighth year in a row.
The students worked in teams of only up to four and had completely free hands in the conception and design of their project. The only rule was that the idea had to be developed from scratch.
The participating companies, i.e., the event's partners, who were also members of the expert commission, supported 15 different general challenges, including best positive hack, best mobile app, best innovative hack, best web app, best process optimization, and selected the best teams within each challenge.
Snow Whites Celebrated in Epilog's Category
Epilog focused on the best code quality category, as good code is crucial to ensuring the stability of our logistics support systems. Not only the participants, but we too were faced with a challenging and responsible task. In a very short time, we had to review the code of the 27 projects that were signed up for our challenge. Fortunately, our commission was quick to conclude the assessment and we decided that the Sneguljičice (Snow Whites) team was the best. They designed the Allergone project – a web-based mobile search app for restaurants that also offer food for people with a variety of allergies. Bravo, team!
"They had beautifully prepared 'readme' files, separately for the whole project and especially for the frontend and backend. They described how to construct the project itself and how to prepare the work environment. The backend documentation also described their API and reachable endpoints. The code was readable and, where needed, supplemented with comments. The structure of the project itself (names of directories, sub-directories, etc.) was also appropriately set up. Given the short time available, they provided a substantial quantity of documentation," Andraž Raspor, a software developer at Epilog, said in explanation of our selection.
DragonHack: Win-Win for Both Sides
For students, DragonHack is an excellent platform for gaining new experiences, discovering their talents, showcasing their knowledge, socialising, getting to know each other and making friends. At the same time, it is an opportunity to gain first-hand experience of hi-tech companies, their solutions and products, and to explore opportunities for future cooperation. However, hearing stories of students turning their hackathon ideas into a business opportunity is what gives us the greatest satisfaction. Seeing their enthusiasm, their motivation, their perseverance. Their readiness to face new challenges. These are the bright sparks that make us look to the future brimming with hope. That is why we return to DragonHack every year, and next year will be no exception.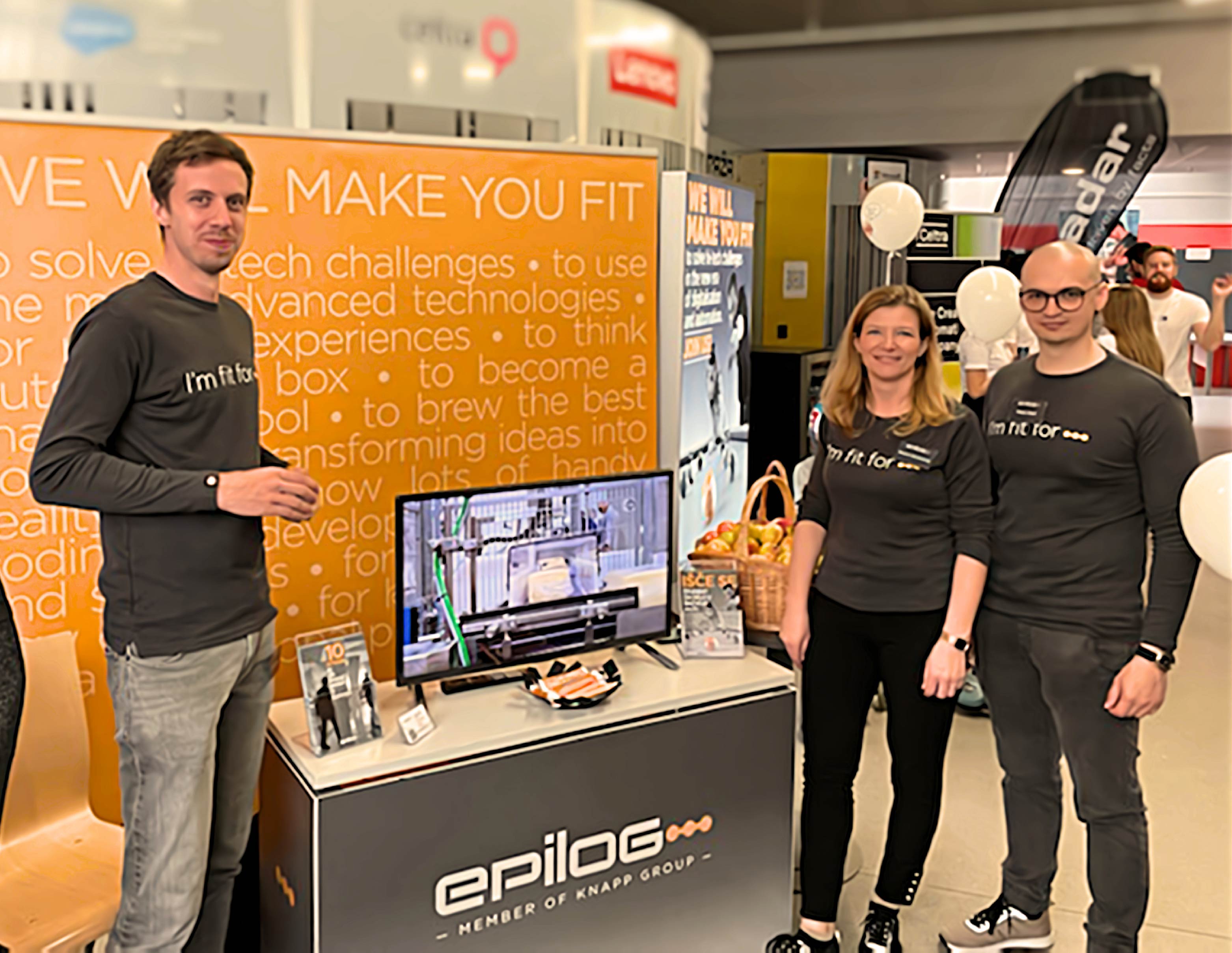 Back