Active support and inspiration to youth
10. 12. 2017
This year, Epilog has joined the supporters of the non-profit project "Let's Be Engineers!", which promotes engineering, technological and natural-sciences professions and encourages innovativeness amongst students of the leading Slovene general upper secondary schools.
The aim of the project, the honorary patron of which is Slovene president Borut Pahor, is the promotion of the development of talent and enthusiasm amongst young people for engineering and technical professions, natural sciences and innovation, as well as other skills and competencies of the 21st century. The project is centred around events* that the organisers, together with their partners, prepare in the leading Slovene general upper secondary schools, and as pilot projects at three primary schools. In the past six years, 48 such events have been organised, bringing together more than 230 diverse round table participants and more than 3,550 young people. At the same time, these events and other project activities offer an opportunity for companies to present their story and activities to young people.
The "Let's Be Engineers!" project joins renowned engineers, top managers, university researchers, ambitious students from both technical and natural-sciences faculties, representatives of start-ups, and other up-and-coming and creative people. They forge links with young people who may be their future employees or colleagues. Presenters are thus encouraged to share their life experience, present their career opportunities and upgrade their engineering expertise with business skills. Our director, Damjan Širca, has already participated as a guest in these events several times.
The original title of the event is "Ne teslo. Tesla bom!", which is a pun in Slovene referring to one of the most prominent scientists of our times, Nikola Tesla. "Teslo", however, also means "a dumb person" or "a loghead" in Slovene. Thus, the title of the event could perhaps be best translated as "I am not going to be a loghead, but rather an egghead!"; or maybe "I don't want to be dumb, I want to become (like) Tesla!"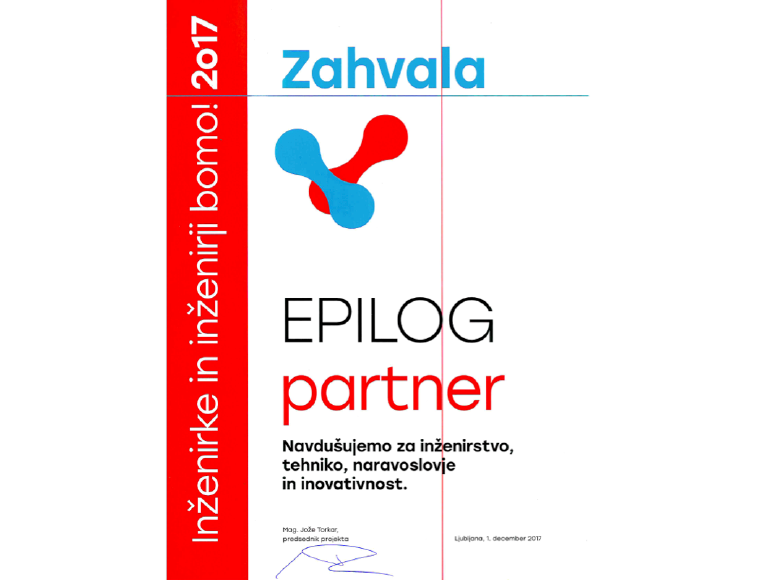 Back