How Can Automated Guided Vehicles (AGV) Be Effectively Introduced into Production Environments?
04. 10. 2022
The desire to increase efficiency and quality in production environments while helping employees to take on their most difficult or dangerous operations has long led to process automation. We have collected a range of tips, or questions that need to be answered before this kind of automation is tackled in practice.
This time, we highlight the first two questions that need to be answered before taking the next step – the introduction of automated guided vehicles (AGV).
Q 1: What do we do and how can we facilitate the production process?
The first step is to support automation of the production processes involved in the creation of the product by preparing appropriate materials (selection, lifting, positioning), machine tending, as well as handling materials in hazardous environments (thermal/mechanical/health), such as working with injection-moulding machines, by picking-up and controlling semi-finished products, installation of assemblies and arranging disposal areas for subsequent operations. Depending on the size of the product series and its diversity in ensuring customer needs, various production strategies have been developed: from process-regulated lines and island systems in specialised operations, to flexible workplaces and, above all, their hybrids. Each of these has its own particular optimal performance window. The latter are more difficult to influence, as they are conditional on the physical placement of equipment in a given facility and its sequence, energy and communication lines, access routes and appropriately protected operators' workplaces.
Q 2: How does internal logistics support efficient production?
The second important segment of the production environment is the control and management of the flows of materials, products and packaging between individual work operations, i.e., internal logistics. Compared to manufacturing processes, logistic processes are significantly more dynamic. This is due to order dynamics, disruptions in production processes, limited possibilities for planning, moving goods and transport devices, and the complexity of identifying the latter. Logistics thus constitutes a critical support element for efficient production.
The answer to this question seems simple given today's state of the art in the field of robotics: by using automated guided vehicles. However, is that really the case?
How can we tackle their implementation systematically? We will reveal five tips on how to do this in our next article.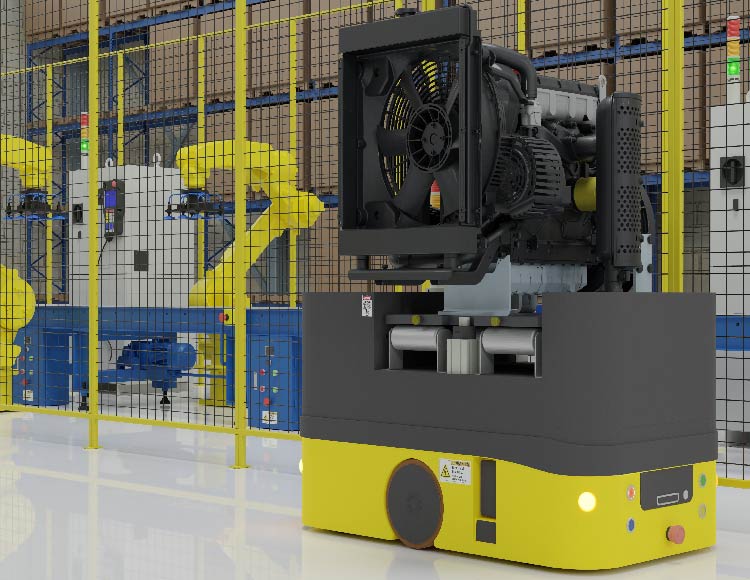 Back