Material delivery from the raw-material warehouse to the production line by way of AMR
23. 06. 2022
"Automation in logistics makes us four times more efficient than five years ago when the project started," says Danfoss Trata. The company presented their success story as a best-practice example at Logistics Congress 2022 in Portorož, Slovenia.
Epilog provided part of their logistical digital transformation with a wide variety of adaptations and upgrades of our Atlas WMS system.
Atlas WMS features a "pull system" of production supply and material delivery from the raw-material warehouse to the production line by way of Autonomous Mobile Robots (AMR).
Via Atlas WMS, production cells communicate to the warehouse the need for material, which is then appropriately picked. Once the material intended for the production line is ready, Atlas WMS creates the transport order and communicates it to an AMR, which then delivers the material to production. 


Wrapping and labelling of pallets of finished products for customers is also automated via Atlas WMS.
Based on the order from Atlas WMS, a pallet is delivered to the wrapping conveyor, where it is weighed and measured. The pallet is then conveyed to the automatic foil wrapper, where the SSCC code is first automatically scanned, after which the pallet is wrapped. Atlas WMS also arranges for the design of printed labels and the transfer of the necessary information to SAP and the stock inventory. 
Danfoss Trata demonstrates that innovative solutions can optimise intralogistics processes even in an existing, often limited space. You certainly achieve an even more successful result if you have not only competent co-workers, but also competent partners by your side. That is exactly what we believe we are at Epilog – with our expertise and many years of experience in the integration of and support for a wide range of devices and intralogistics processes.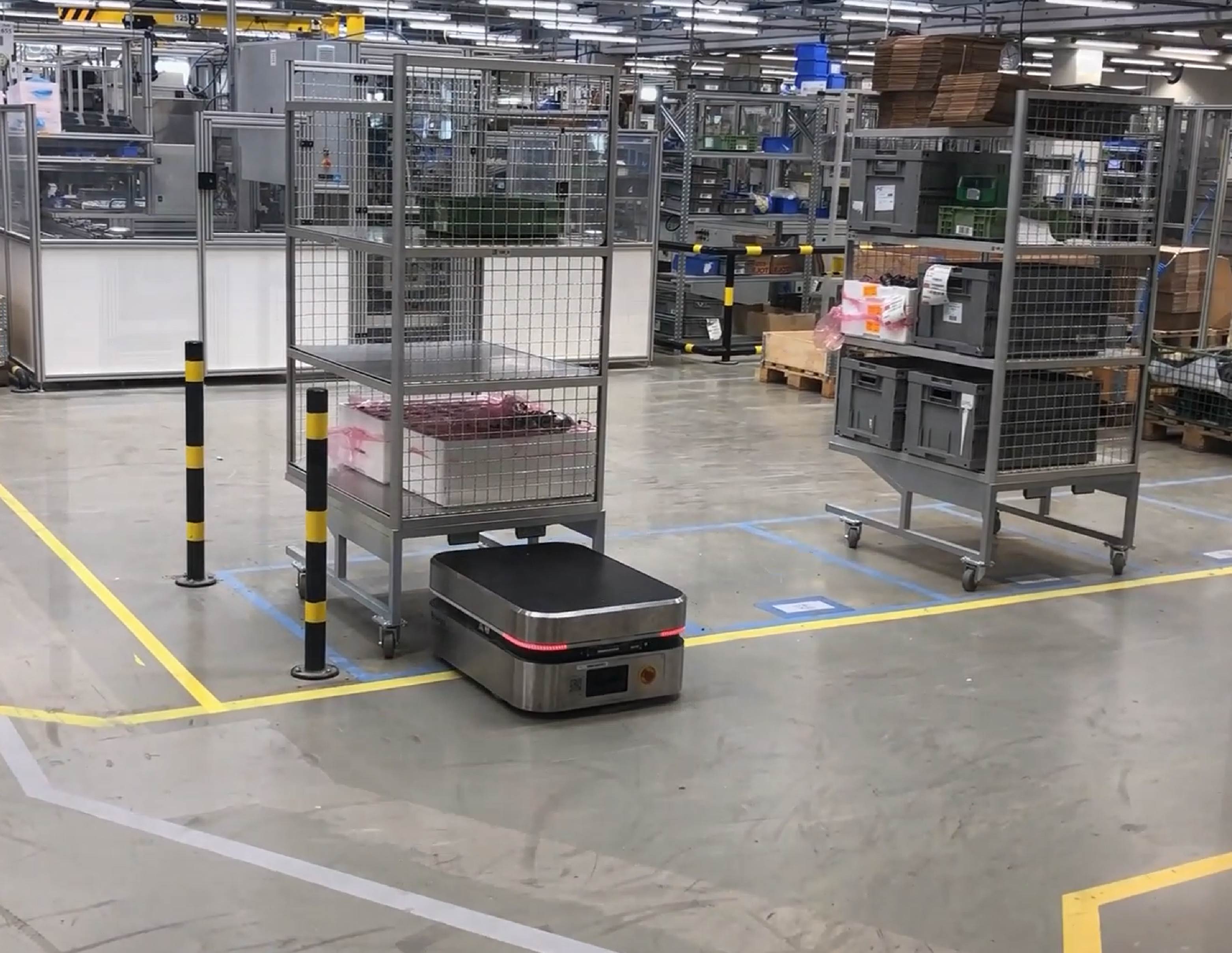 Back