Nominated for Delo Entrepreneurial Star 2021
15. 11. 2021
We were among the 10 nominees for Delo Entrepreneurial Star 2021.
"We have selected companies that run faster than their competitors, are innovative, export- and development-oriented, sustainable and socially responsible, and devote a lot of attention to branding," said the editor-in-chief of the Delo newspaper, Bojan Budja, at the closing event of Delo Entrepreneurial Stars 2021.
As one of the nominees, we are proud to have been able to add our success story to the mosaic of inspiring and unique success stories of small and medium-sized Slovenian companies. We would like to thank our colleagues, customers and partners for the opportunity to co-shape the logistics of the future together.
Congratulations to XLAB for the title of Delo Entrepreneurial Star 2021, and to Adria Dom, whose story most impressed the readers of the newspaper. 
We believe that all of this year's nominees are an excellent source of inspiration and encouragement for new entrepreneurial stars whose stories are yet to be written.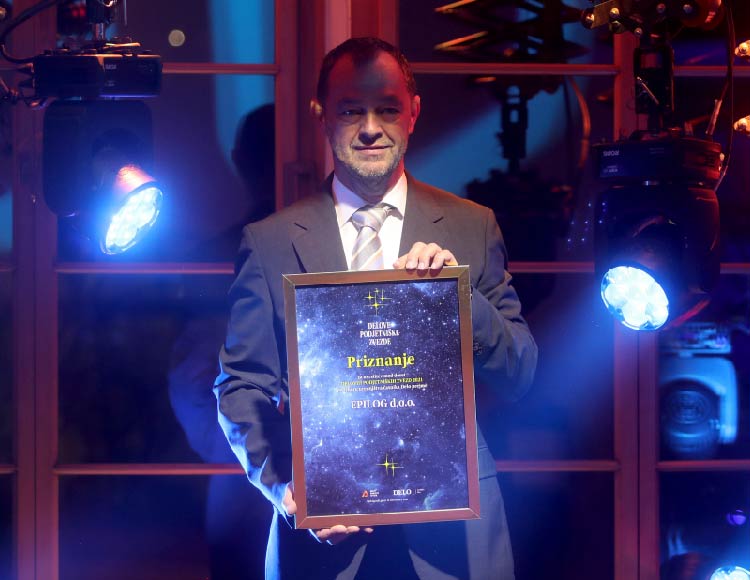 Damjan Širca, CEO (Photos: Blaž Samec and Voranc Vogel, Delo)
Back