Productivity increased by 50% and errors reduced by 99%
01. 08. 2014
With the introduction of the Atlas WMS system in Extra Lux, a Slovene company that has been working in the field of sales of office materials and equipment for some 25 years, we have recently increased the speed of picking and improved the overview of the goods flow, thus significantly reducing potential errors and improving the traceability of the packaged material intended for dispatch.
The company opted for our solution because the existing paper-based working methods did not enable major improvements and faster picking. In addition, the client wished to ensure high efficiency in the case that they expand the scope of their operations.
The predominant challenges for Epilog's expert team were thus the speed of picking and better supervision of loading onto trucks or vans. Due to the nature of the products themselves (office equipment, small size), the speed of manual picking was already quite high even prior to the Atlas WMS system implementation. In order not to slow down this process through working with WMS, we applied barcodes to the stock, locations and packages for easier identification, and integrated the support for EAN13. The graphic interface was adapted so that it requires as few clicks as possible (users operate the system mainly by way of scanning) and so that its use is as simple as possible for occasional users as well (e.g., students gaining work experience). We also integrated the guiding of warehouse pickers to follow the optimal route.By implementing the Atlas WMS system, the client improved the integration of reports on completed work and forecasting, which contributes to better organisation of work as a whole. "The productivity itself has thus increased by at least 50%, while errors have decreased by as much as 99%", Andraž Gruden, Head of IT in Extra Lux commented on the results.
"Epilog's expert team has fulfilled all of our wishes down to the minutest details. We cooperated closely from the very beginning of the project to the point when the entire process was fully operational. We are certainly going to work together again in the future", Blaž Dobnikar, Extra Lux's project manager summed up his satisfaction with the implemented project.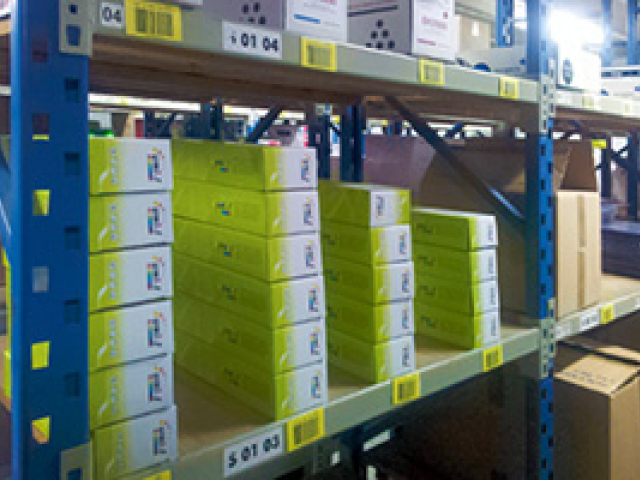 Back