We Have Moved to New Business Premises
13. 04. 2021
We are pleased to inform you that we have moved to our new business premises at Tehnološki park 22A (building F, 3rd floor).
The year 2020 brought many challenges and changes in all walks of life and work. Epilog successfully overcame them. We maintained our investments in development and growth, and even expanded our team. In the second half of last year, we were happy to move to our new business premises. However, we did not go far. We remain in the community of technological champions in Technology Park Ljubljana. Only now you will find us in building F on the 3rd floor. Our new, larger premises have fulfilled our desire to have all of our offices gathered in one place despite our increased number of employees.
Our new registered business address is:
Epilog, d.o.o.
Tehnološki park 22A
1000 Ljubljana
All other company information, including contact details, remain unchanged.
We look forward to welcoming you for coffee or tea at any time.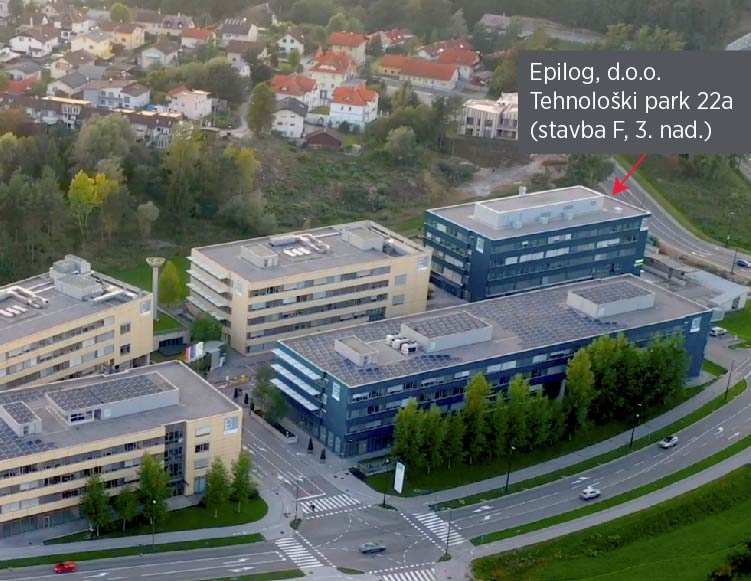 Tehnološki park Ljubljana
Back