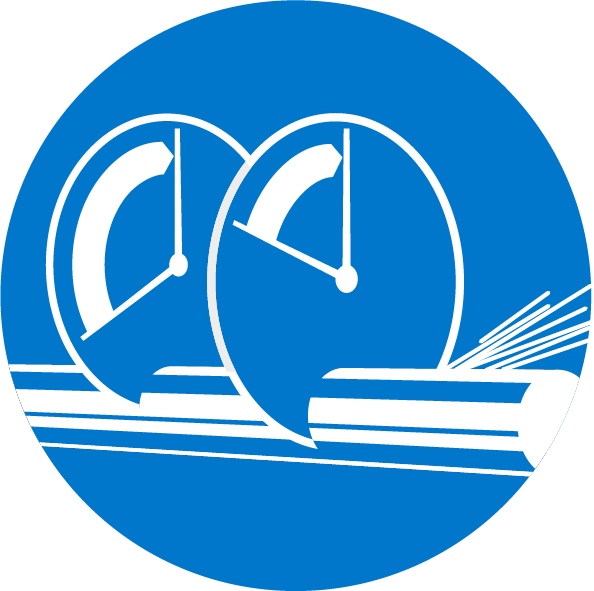 What is
Atlas CutITsmart?
Atlas CutITsmart is an integrated Atlas WMS module that extends the operation of the WMS system to the cutting of material. This is the only optimisation software of its kind integrated into a WMS system and thus represents a unique innovation and the best answer to the question as to how more savings can be generated in material, time and work.
With CutITsmart You will optimise:
material utilisation and stock,
movements in the logistics process,
work and operation,
utilisation and load on resources (cutting saws),
time required for cutting,
costs and
shipping of the cut pieces.
Time and cost
planning
Atlas CutITsmart takes into account and merges several orders at a time. Thus, in addition to ensuring excellent material optimisation it also significantly reduces the number of logistics movements.
Based on selected optimisation parameters and with regard to the current stock, the software automatically suggests the optimum cutting plan and generates working tasks. Thus, the optimisation plan can be fully automatic or manual.
Apart from the optimum cutting plan, Atlas CutITsmart also automatically distributes tasks among different saws and calculates the anticipated cutting time. Since it records single steps in the working process, the system also enables very accurate cost analysis. In addition to this, it also takes account of the expendable supplies and materials used in cutting and can therefore calculate the entire cutting cost.
Main benefits
Atlas CutITsmart
Integration into
v WMS
The integrated system enabel cost efficient system implementation, easier and cheaper system maintenance and a single graphic interface between the ERP and the optimisation programme.
Optimisation
based on current data
Because it is integrated into WMS, Atlas CutITsmart has accurate and topical data on material (stock), orders, availability, etc., at its disposal.
Optimisation
by diverse parameters
The module can make an estimate of the time required for cutting, utilisation of material, and costs of cutting.
Simple
graphic interface
User–friendly touch–screen graphic interface for booking of events.
Dynamic
optimisation
As cutting is a continuous process, and because ever new orders are entering the system, it is also possible to rearrange the previously planned operations and calculate new ones.
Intelligent
logistics of remaining pieces
The cost of stock and its preparation for new cutting (return of material into storage, managing stock, etc.) may in certain cases be even higher than the material cost. Therefore, Atlas CutITsmart automatically suggests to the user whether the remaining pieces of material should be put back into storage or not.
Remaining
pieces management
As it enables an accurate overview of saw operation and engagement, Atlas CutITsmart makes the planning of the entire workflow easier.
Accurate
work planning
As it enables an accurate overview of saw operation and engagement, Atlas CutITsmart makes the planning of the entire workflow easier.
Benefits
for clients
Material–related
savings
Atlas CutITsmart takes into account both orders and stock in storage. With regard to these data, the computer algorithm suggests cutting so as to minimise the remains of the material.
Workflow
optimisation
Atlas CutITsmart anticipates the time required for cutting and order processing and helps to optimise the workflow so as to decrease the number of movements in a warehouse. A smaller number of movements also means a smaller burden on employees and savings in time.
Energy
savings
Energy consumption also affects the level of costs. The use of energy can significantly increase if there are many movements in a warehouse and a number of cutting processes of material. Because it optimally uses all resources, Atlas CutITsmart generates significant energy–related savings.
We believe in the 
power of cooperation
We are writing excellent partner stories with engineering companies, as well. Original IT solutions for internal logistics, a dedicated team, reliability and many years of experience can become part of your integrated offer, too.