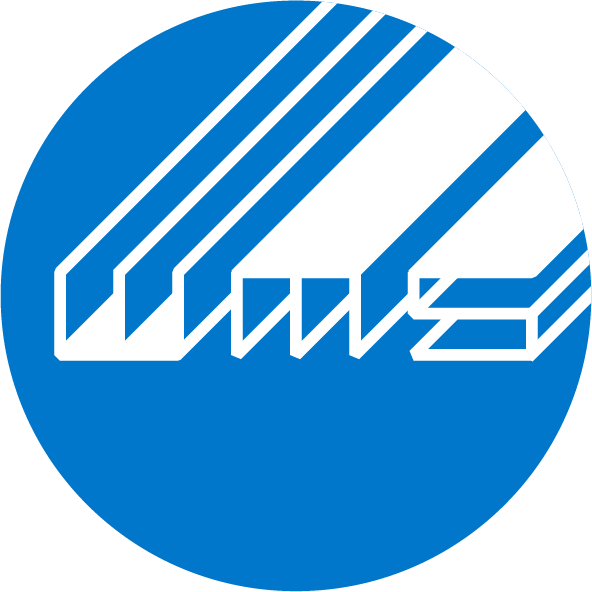 What is
Atlas WMS Metal?
Atlas WMS is an IT solution for the management and monitoring of all logistics processes, in both warehouse distribution and production.
It provides 100% traceability according to the dimensional, physical and chemical attributes of the material.
Two
in one
Atlas WMS combines both WMS (Warehouse Management System) and WCS (Warehouse Control System) in one package. The two-in-one concept brings a double benefit: it works as either WCS or WMS, or both at the same time.
Atlas WMS supports automated systems and warehouses (material to man), as well as manual handling (man to material). In the former, it coordinates automated transport devices so that they automatically move goods, while in the latter it guides and follows the warehouse staff in their working operations with the help of mobile technology.
Modern, object–oriented system architecture enables simple adaptation to an increase in the scope of transactions (scalability) and a high level of adaptability (flexibility), without affecting Atlas WMS system integrity.
Its simple and intuitive user interface also makes Atlas WMS simple to use.
Main benefits of
Atlas WMS Metal
Stock Management
in Several Units of Measurement Simultaneously
Atlas WMS Metal converts the units of measurement and can manage stock in several units of measurement (kilograms, meters and pieces) simultaneously. Because it is familiar with the converter between weight and length and/or piece for each individual material batch, the software can provide accurate information as to how much of a certain material is in your warehouse at any time.
Management of the Same Material
by Different Batches
Atlas WMS Metal manages stock of the same product depending on its attributes. This means that the same material of different batches is stored in separate places, and upon request other parameters are also considered (e.g., production date, delivery number, the type of packaging or the expiration date). The same parameters are then used for shipping.
Cutting
Management
CutITsmart is an integrated WMS module that extends the operation of the system to the cutting of material. The CutITsmart helps you to optimise material utilisation and stock, movements in the logistics process, work and operation, utilisation and load on resources (cutting saws), time required for cutting, costs, and shipping of the cut pieces.
Support to
Production Processes
The latest trends require production processes, such as value added services, cutting, confectioning, repackaging, labelling, etc., to also be executed in the warehouse environment, Atlas WMS Metal also supports such processes and integrates them into a single system.
Remaining
Pieces Management
Atlas WMS Metal keeps track of the remaining pieces and upon request reports it to ERP. As this provides the sales department with an overview of remaining pieces, they can order a shipment of a specific remaining piece to a customer, thus eliminating the need for cutting.
Connection to
Automatic Quantity Meters
Mistakes always occur when quantities are entered manually. Therefore, for Atlas WMS Metal we have developed an interface with automated measurement devices (scales, length measures, piece counters). This way, stock quantities always match, deliveries are always correct, and invoices always correspond.
Two–in–One
Concept
Atlas WMS Metal combines both WMS (Warehouse Management System) and WCS (Warehouse Control System) in one package. The two–in–one concept provides a double benefit: it can function either as WCS or WMS, or as both at the same time. A joint interface ensures optimal operation, higher reliability and lower system implementation costs.
Connection to Automated
Transport Equipment by Various Manufacturers
The demand for higher productivity and better utilisation of storage space calls for automated solutions. Mostly this translates into high–bay warehouses with rack feeders, conveyors, elevators, automated commissioning systems (AGVs), etc. Atlas WMS Metal can be integrated with transport systems produced by diverse manufacturers (Siemens, Demag, Schaeffer, etc.).
Benefits
for clients
Complete stock control
and full traceability
While the ERP keeps the books, Atlas WMS controls the stock and follows it in the warehouse to the last detail. Thus the Atlas WMS system provides a constant overview of stock: when exactly there was a change, who made the change, what exactly was changed (quantity, type of material, batch), where the change occurred and how (type of transaction).
Accuracy
dispatches
Due to the automatic identification of goods, transport units or conveyor units and picking locations, wrong dispatches are simply not an issue with Atlas WMS.
Better use
of storage area
Atlas WMS supports dynamic location allocation, which optimises the space available in your warehouse. Thus in a warehouse you can manage greater amounts of stock than usual, as you can put significantly greater amounts of goods in the same space.
Reduction or elimination
of complaints from customers and/or suppliers
By using a Wi–Fi digital camera, Atlas WMS enables you to keep photographic documentation of the received and dispatched goods. Photographs are transferred to the system via a wireless connection and are immediately available in cases of complaints with regard to the supply of goods to a client.
Short–term stocktaking
without unnecessary costs
Atlas WMS is an efficient tool for stocktaking as it enables inventory control of stock, both according to an optional criterion (random, annual, permanent inventory) and according to a criterion selected by the client. The exporting of data for reports is standardised and can be presented and processed at will with other tools (MS Excel, etc.) .
Adaptable code
list of articles
Flexibility is yet another advantage of the Atlas WMS system, as in addition to enabling management through an internal code it also enables the management of individual items through a code that is allocated to its client or through a "talking" code (Matchcode).
We believe in the 
power of cooperation
We are writing excellent partner stories with engineering companies, as well. Original IT solutions for internal logistics, a dedicated team, reliability and many years of experience can become part of your integrated offer, too.