Danfoss Trata Reaps the Benefits of an Automated High-Rack Warehouse
30. 05. 2019
The well-considered digital transformation of Danfoss Trata, aligned with their goals, is already bringing positive results for the company. One of the company's latest acquisitions is an automated high-rack warehouse, with which they have significantly increased their capacities and improved monitoring of the warehouse.
Danfoss Trata is a member of the Danish multinational company Danfoss, also serving as its competence centre. The company develops and upgrades competences for the development and production of district heating components, HVAC, balancing valves and temperature transmitters. All of its activities, including the supply chain, are implemented in line with the company's vision: Engineering Tomorrow. Danfoss Trata launched the digital transformation process in 2016, and began digitalising production and supply services in the past year.
We developed an entirely new algorithm for Danfoss Trata
In line with the company's strategy and digitalisation goals, Danfoss Trata wanted to automate their manual warehouse, which they call "the supermarket", as it supplies the production line. To meet its needs, we developed an algorithm for working with an automated high-rack lift with four tables. By setting up a so-called mini-load of the high-rack automated warehouse, the company has substantially improved work speed, process accuracy and stock. The warehouse capacity has also increased, and thanks to the new IT system the company now has a better overview of the warehouse.
Atlas WMS is taking over the entire internal logistics
In the spirit of the Danfoss strategy, we are already considering the next steps together. Atlas WMS is to take over the management of the entire internal logistics in production – from receipt from suppliers, manual warehouse management, and production line supply to the production cell, all the way to the receipt of end products and dispatch. This will help Danfoss Trata to even further improve stock supervision, optimise warehouse premises and simplify stock-taking.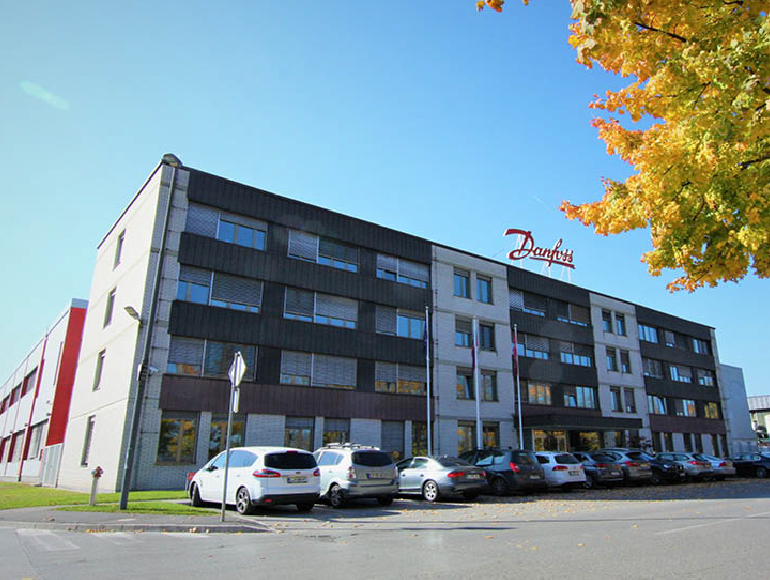 Back