Main benefits
UNIFORMITY, INTEGRITY AND SIMPLICITY
Uniform software for multiple warehouses
Atlas Global is uniform WMS software running on a central server that can manage an unlimited number of warehouses at different locations from a single point of control.
Support for hierarchic data access
Atlas Global classifies your subsidiaries by countries. It enables an overview of statistical data and a statistical analysis for your entire company, both by countries and by every individual subsidiary from a single point of control! Users can access data in their own warehouse or beyond, depending on the rights allocated to them.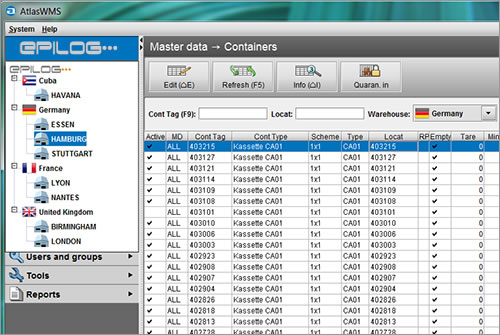 Atlas Global manages warehouses by country and individually
Simple configuration of new warehouses
The module itself already comprises integrated tools for the configuration of new warehouses at new or existing locations, which is made possible by simple and user–friendly "wizards".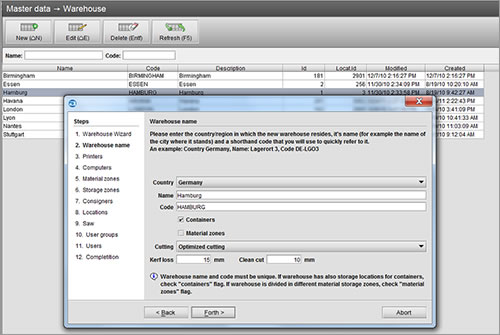 A Wizard for simple configuration of new warehouses
Multilingualism
Like Atlas WMS, the Atlas Global module also "speaks" your language. Regardless of the location of your headquarters, you can manage this system in your own language.
Back