We have automated the state-of-the-art Sandoz-Lek Logistics-packaging centre
01. 04. 2016
In September last year, Lek Pharmaceuticals, a member of the Novartis division for the production of Sandoz generics, opened a new packaging and distribution centre in Lendava, Slovenia. 
This centre supplies pharmaceutical products from Sandoz's factories around the world to more than 60 European and world markets.
Epilog provided the "brain" for the logistics part, i.e., an automated high-rack warehouse with a capacity of 11,000 palettes. With Atlas MFCS (Material Flow Control System) we entirely automated the processes for warehousing palettes of intermediate goods, the processes for supplying the packaging plant with intermediate goods, the warehousing of end products, and the automatic preparation of dispatches.
A major challenge for us was the extremely short implementation deadline – only nine months from the signing of the contract to the opening of the centre. Before signing the contract, we successfully passed a particularly strict evaluation by the suppliers of the Novartis department for QA. In the implementation phase, Atlas was modified so as to ensure 100% traceability of user interactions in addition to the existing 100% traceability of material flow.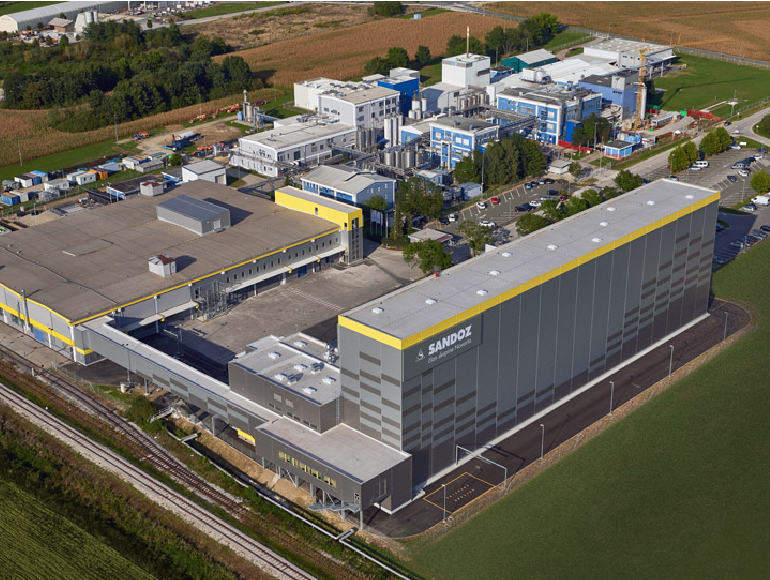 Back